Zooble Technologies' Web Team have launched another website in the Ron Hull portfolio of websites: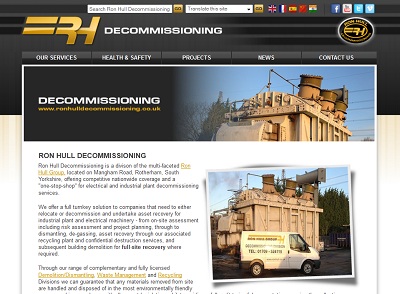 The site continues the established branding and design of Ron Hull, whilst enabling their past decommissioning projects to be viewed by their potential customers, increasing their onsite presence and reach further into the industrial and electrical decommissioning arena.
We wish Ron Hull's Decommissioning Division all the best with this new venture,  and look forward to continue working with the Ron Hull Group to enhance their online portfolio.
Contact Zooble Technologies' Website Team now and let us design, create and host your corporate online solution.