Zooble Technologies' website development team have developed and launched a new online training package for the Further Education Tutorial Network.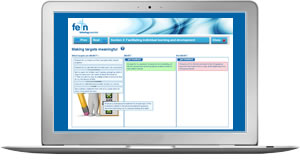 The Director of FETN approached us with a demo flash application that required secure hosting/delivery to further education establishments. However, this application had numerous usability issues and it was decided to re-develop this into an online web application which would give increased flexibility and enhance usability to customers, enabling a reporting system to be bolted on and individual slides amended ad-hoc to enable the package to remain current with regard to legislation and existing/future tutoring practices.
This online package enables colleges to train their staff in essential tutoring skills using a variety of web-based interactions and utilising a clean, uncluttered structure that concentrates on the training rather than heavy graphical use.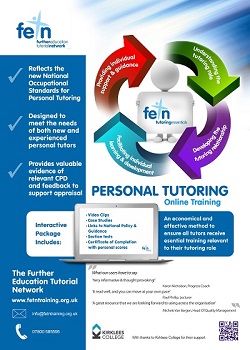 The course enables participants to progress through structured tutoring and then utilises web-based tests to produce a score which is then represented immediately on a personalised, downloadable certificate.
The Pilot Organisations have given excellent feedback, including:
"Very informative & thought provoking!" – Karen Nicholson, Progress Coach
"It read well, and you can move at your own pace" – Paul Phillip, Lecturer
"A great resource that we are looking forward to using across the organisation" – Michele Van Bergen, Head of Quality Management
Dr. Sally Wootton, the Director of FETN, is extremely pleased with this package and is looking to develop more packages. Contact FETN to purchase this online training package
Zooble Technologies have also been commissioned to redevelop the existing FETN website to include more information on FETN and its services/events and provide members with a more usable private area which will also include mini-forums – watch this space!